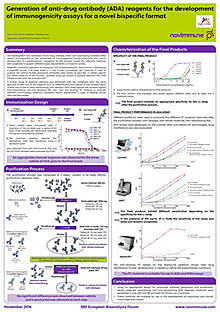 Novimmune and Agro-Bio were pleased to show their shared approaches for poster presentation at EBF meeting 2016 (European Bioanalysis Forum) in Barcelona.
Bispecific antibodies represent an innovative model through their distinctive feature: being able to simultaneously bind to two diferent targets. However the development of a valid immunigenicity assay is a challenge.
See Novimmune/Agro-Bio poster for EBF meeting 2016.