Quality management strategy
With client satisfaction uppermost in our minds, Agro-Bio has chosen to embark on a quality management strategy to make this notion one of the founding principles of our business culture and to incorporate it at every level of our operations.
Agro-Bio's 3 core values are:
Innovation, Agro-Bio is working on a new and innovative range of products to give us a competitive edge
Quality, Agro-Bio leverages its know-how to ensure the quality of its products and services for the benefit of its clients
Agility, Agro-Bio combines organizational flexibility, responsiveness and rigour to adapt promptly to clients' and partners' requirements. 
Quality management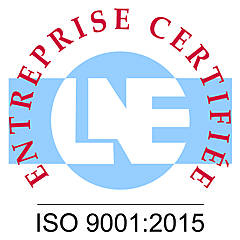 Agro-Bio has been ISO 9001 certified for many years as a commitment to our clients and to provide them the traceability they need.
Agro-Bio has been diversifying its business for several years, and has initiated ISO 13485 certification to allow further diversification. 
Agro-Bio adapts its quality management system over time, based on various values:
knowledge of science and biotechnology,
the appropriate response to meet the needs of our clients and markets,
high performance underpinned by entrepreneurial spirit and team spirit,
client satisfaction, through great products and excellent service,
adaptation to evolving legislation, regulations and standards,
sound ethics and the well-being of our partners and employees,
the environment, which takes an important place within the company, in particular through recycling, waste recovery, eco-responsibility and eco-friendly actions, pollution prevention and all other environmental issues,
continuous improvement, the very essence of Agro-Bio's Quality Policy.
Regulations
In accordance with applicable regulations and in order to produce the polyclonal and monoclonal antibodies required by research and industry needs, Agro-Bio is fully licensed to use animals for scientific purposes (licence no. B 45-146-01, issued by Loiret prefecture). Agro-Bio has its own Ethics Committee (registration no. 99).
To produce biological raw materials, Agro-Bio is: 
accredited as an intermediate plan for animal by-product by Loiret prefecture
authorized as a classified facility for the protection of the environment (ICPE) for various activities by Loiret prefecture.